Virtual

+

Services
A video conference solution expanding services
through an accessible virtual environment
designed to meet the needs of all participants.
Virtual+ Services is a native video conference solution built into the Ūsked platform. Developed for service-based organizations, Virtual+ Services is designed to —

Enable access to services through remote virtual connections

Provide continuity of service regardless of locale or timezone

Accommodate clients and service provider assignment access needs
Built for us, designed for you
"Necessity is the mother of invention" - Plato
We needed a deaf-friendly video conference technology suitable for our remote team members and convenient for sign language interpreters. Seeing none on the market, we built our own. Now, Virtual+ Services has grown to serve the remote service needs of many different organizations.
Innovation and globalization have given rise to an ever-increasing non-traditional workforce. Service industries not limited to physical proximity have the freedom to recruit from and serve regardless of their location.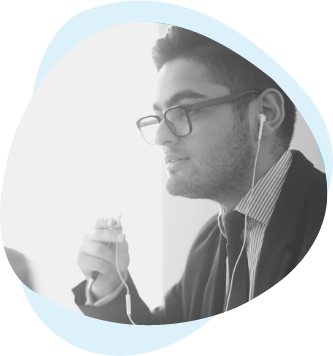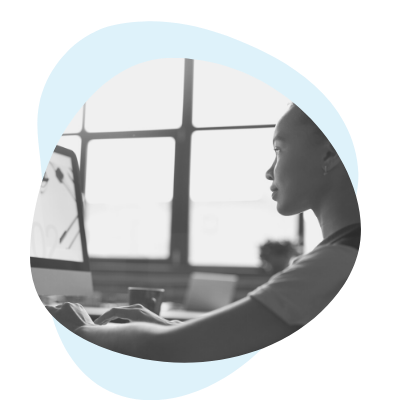 Not just another meeting platform
Expand your reach. Offer your clients the same great services — remotely.
Not just another meeting platform, Virtual+ Services is an end-to-end service scheduling and management platform paired with fully integrated streaming video functionality. Examples of those we serve include — CART Companies, K-12 / Higher Education Institutions, Spoken Language Companies, Sign Language Interpreting Agencies, Staffing Companies and more!
Whether your organization is in the throes of adjusting to serving current clients remotely or looking to expand your reach, serve your clients virtually — anywhere, anytime. To see it in action, connect with us.
Top features include —
Compliance and accessibility tools, a unique take on meeting controls, and other service-specific resources to enable a seamless virtual service experience for providers and customers.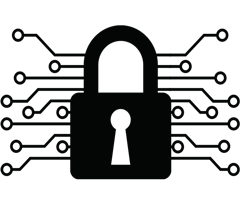 Security Tools
Have clients or contracts that require security measures? No problem!
Virtual+ Services uses encrypted links for all clients and service providers. Virtual+ also has HIPAA-compliant assignment tools in place to protect all client data.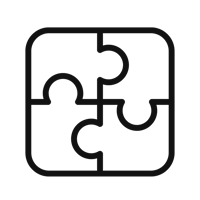 Compatibility
Virtual+ Services is compatible with Android, iOS, Linux, macOS, and Windows.
Visit the following article to see a comprehensive list of browsers that work on those devices and more!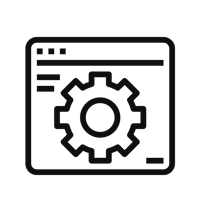 Feature Highlights
Include screen sharing

Chat (Speech-to-Text)

White-label branding option

Screen view, audio, and video options

Network strength meter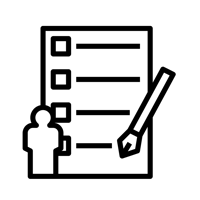 Managing Assignments
Similar with managing other assignments, virtual meetings are intuitive to coordinate through Ūsked.
In addition to Virtual+, Ūsked now integrates with Zoom to provide greater flexibility in virtual assignment access.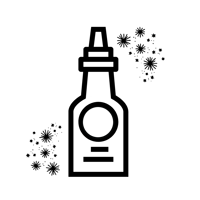 The Secret Sauce
The beauty of Virtual+ Services is that each participant can choose their preferred video layout, along with one screen share and chat access — user's choice! This pick-and-choose concept creates more autonomy all assigned users.
No Meeting Hosts
That's right! Never wait for a host to start a virtual connection again. All users are treated with the same level of access. Along the same line, there can be up to 50 assigned participants in the Virtual+ meeting.
Virtual

+

Services Use Cases
Below is a handful of examples of how Virtual+ Services is being applied. With an increasing number of parties working and providing services remotely, we have seen a shift in the virtual environment to include the following scenarios.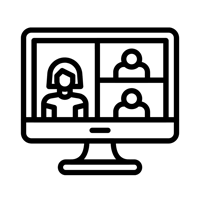 Parallel Video Access
Clients have another, preferred video feature that isn't ideal for providing services? No problem. Simply run both environments parallel to one another. Students will be able to comfortably view the service provider and have access to course material.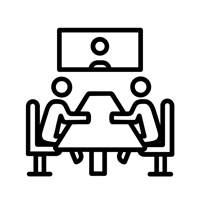 Internal Meetings
Have internal meetings and need to connect? Virtual+ serves as a virtual meeting space for team members. Ūsked has long used Virtual+ as a means to connect internally and will continue to leverage the feature to operate as a team.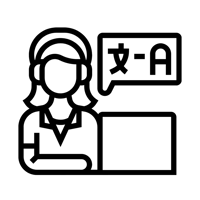 Interpreter Support Scenario
Just like in a traditional in-person interpreting scenario, a use case of Virtual+ includes the need of service providers to support one another. Assigned interpreters can provide support to the "on" interpreter without disruption to the client. In this same vein, the Virtual+ environment is ideal for virtual Deaf interpreter-hearing interpreter teams.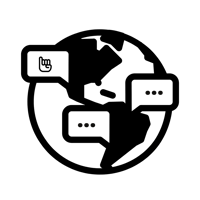 Multilingual Accommodation
The flexibility of Virtual+ is such that it allows each assigned participant to choose up to 17 video feeds to access at any given time, in addition to a chat box & screen share access. Consider a meeting that requires several language service providers to translate or interpret in their respective language to participants. Participants can select the language within the meeting windows creates a much larger breadth of accessibility options.
Virtual

+

Services Pricing
No time like the present, your team can start serving customers remotely in little more than a week through our accelerated on-boarding initiative. In addition to getting your team up and running quickly, you can expect —

Free streaming minutes included with sign-up!

Multi-year contracts with lock-in streaming video rates

No set-up fees when getting started

No monthly minimums, pay only for what you use
In our ever-changing climate, organizations need to be prepared with options. We are pleased you want to learn more. Simply book some time with a team member below.
boostlingo videointerpreting vri business virtual services aqua schedules video remote offer remote interpreting interpreter intelligence remote cart language scheduling remote captioning remote interpretation scheduling interpreter scheduling system vri interpreter video remote interpreting service scheduling software field service scheduling software field dispatch software